Dierennamen – Namen van bekende personen en artiesten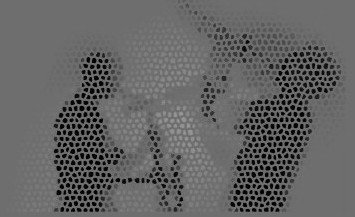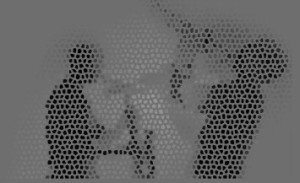 Met deze namen van bekende componisten, muzikanten en staatshoofden enz… kan je ook verschillende afleidingen of combinaties maken. Natuurlijk moet je ook geen dierennaam verzinnen uit vijf woorden want daat krijg je later wel spijt van.
Wie zijn gading niet kan vinden op deze site met dierennamen, kan ook steeds eens gaan snuffelen op een site met babynamen voor jongens of babynamen voor meisjes
De naam voor je hond , kat , konijn , hamster of paard mag ook wel wat speciaal klinken.
Bekende pianisten / componisten
Beethoven
Brahms
Carl Maria von Weber
Chopin
Debussy
Delius
Dimitri Sjostakovitsj
Felix Mendelssohn-Bartholdy
Franz Liszt
Frédéric Chopin
Grieg
Johannes Brahms
Liszt
Ludwig van Beethoven
Mahler
Mozart
Ravel
Robert Schumann
Schubert
Sergej Prokofjev
Sergej Rachmaninov
Sibelius
Tchaikovsky
Wagner
Wolfgang Amadeus Mozart
Beroemde jazzmuzikanten
Billie Holiday
Charlie Christian
Coleman Hawkins
Dexter Gordon
Fapy Lafertin
Herb Ellis
Jack Sels
Joe Henderson
Joe Pass
King Oliver
Louis Armstrong
Marcus Miller
Roy Eldridge
Zoot Sims
Bekende zangers
Al Green
Aretha Franklin
Bob Dylan
Bob Marley
David Bowie
Elvis Presley
Etta James
Freddie Mercury
James Brown
John Lennon
Johnny Cash
Little Richard
Marvin Gaye
Michael Jackson
Mick Jagger
Otis Redding
Paul McCartney
Ray Charles
Robert Plant
Roy Orbison
Sam Cooke
Smokey Robinson
Stevie Wonder
Tina Turner
Van Morrison
Artisten
AC/DC
Adele
Agnes Obel
Alice Gold
Amy Macdonald
Amy Winehouse
Anna Calvi
Arctic Monkeys
Arsenal
Babyshambles
Band of skulls
Beady Eye
Black keys, the
Black Kids
Black Lips
Bloc Party
Blood Red Shoes
Body Count
Bombay Bicycle Club
Bon Iver
Britney Spears
Bruce Springsteen
Cake
Caty Perry
Chase and status
Chemical Brothers
Clement Peerens Explosition
Cold War Kids
Coldplay
Cortney Tidwell
Counting Crows
Crystal Castles
Daan
Daft Punk
Death Cab For Cutie
dEUS
Dirty Pretty Tings
Do, the
Does it offend you, Yeah ?
Doors, the
Drake
Dresden Dolls, the
Dropkick Murphys
Duffy
Eagles of Death Metal
Ed Sheeran
Editors
Elbow
Electrocute
EMA
Emeli Sandé
Enter Shikari
Epic Lane
Example
Feist
Flaw, the
Florence and the machine
Foo Fighters
Franz Ferdinand
Gabriel Rios
Gabriella Cilmi
Geike
Get Cape Wear Cape Fly
Girls in Hawai
Gotye
Haggard
Hot Chip
Hurts
Intergalactic lovers
James Blake
Joan as police woman
Jonathan Jeremiah
Justice
Kaiser Chiefs, the
Kasabian
Kate Ryan
Kate Walsch
Katerine
Katy B
Killers, The
Kills, the
Kings of Leon
Knife, the
Kooks, the
Ladyhawke
Lana del Ray
Lana del Rey
Late of the Pear
Laura Marling
LCD Soundsystem
Lele Speaks
Lenny Kravitz
Lianne La Havas
Lily Allen
Little Boots
Little Dragon
Little Jackie
Lou Reed
Lykke Li
Maccabees, the
Madonna
Martina Topley Bird
Mercury Rev
Metallica
MFVF
MGMT
Michael Kiwanuka
Mika
Miles Kane
Milow
Moby
My Morning Jacket
Neil Young
New Dawn, a
Nightwish
Nirvana
Noah and the Whale
Noah and the whale
Noel Gallagher
Novastar
Oh Land
P!nk
Panic at the Disco
Pearl Jam
Peter, Bjorn and John
Puggy
Raconteurs, the
Regina Spektor
REM
Robyn
Roisin Murphy
Rolling Stones, The
School is cool
Scissor Sisters
Selah Sue
Serj Tankian
Shindu
Sigur Ros
Skrillex
Smith & Burrows
Snoop Dogg
Starkeeper
Stone roses
Streets, the
Subways, the
Ting Tings, The
Trailer Trash Tracys
Trentemoller
Triggerfinger
Twisted Wheel
Underworld
Valkyre
Virgins, the
Von Bondies
Warpaint
White Stripes, the
wolfmother
Wombats
Yeasayer
Zita Swoon
Zola Jesus
ZZ Top
Presidenten van Amerika
George Washington (1789-1797)
John Adams (1797-1801)
Thomas Jefferson (1801-1809)
James Madison (1809-1817)
James Monroe (1817-1825)
John Quincy Adams (1825-1829)
Andrew Jackson (1829-1837)
Martin Van Buren (1837-1841)
William Harrison (1841)
John Tyler (1841-1845)
James Polk (1845-1849)
Zachary Taylor (1849-1850)
Fillmore (185-1853)
Franklin Pierce (1853-1857)
James Buchanan (1857-1861)
Abraham Lincoln (1861-1865)
Andrew Johnson (1865-1869)
Ulysses Grant (1869-1877)
Rutherford Hayes (1887-1881)
James Garfield (1881)
Chester Arthur (1881-1885)
Grover Cleveland (1885-1889)
Benjamin Harrison (1889-1893)
Grover Cleveland (1893-1897)
William McKinley (1897-1901)
Theodore Roosevelt (1901-1909)
William Howard Taft (1909-1913)
Woodrow Wilson (1913-1921)
Warren Harding (1921-1923)
Calvin Coolidge (1923-1929)
Albert Hoover (1929-1933)
Franklin Roosevelt (1933-1945)
Harry Truman (1945-1953)
Dwight Eisenhower (1953-1961)
John F. Kennedy (1961-1963)
Lyndon B. Johnson (1963-1969)
Richard M. Nixon (1969-1974)
Gerald Ford (1974-1977)
Jimmy Carter (1977-1981)
Ronald Reagan (1981-1989)
George H.W. Bush sr. (1989-1993)
Bill Clinton (1993-2001)
George W. Bush jr. (2001-2009)
Barack Obama (2009 – nu)