Kattennamen op alfabetische volgorde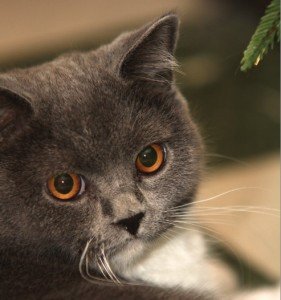 Kattennamen op alfabetische volgorde | Kattennamen van A tot Z | Populaire kattennamen | Mooie kattennamen | Stoere kattennamen | Unieke kattennamen | Bijzondere kattennamen | Schattige kattennamen voor je kitten
Kattennamen zoeken
Kattennamen zoeken voor je kat of poes kan je snel en gemakkelijk vinden op dierennamen.net. We hebben duizend en één kattennamen voor jou bij elkaar gezet. Dierennamen.net heeft mooie kattennamen en meer dan een paar duizenden namen voor alle dieren volgens ras en alfabetisch gerangschikt.
Kattennamen kiezen
Hoe ga je te werk om een mooie kattennaam te vinden. Kies 10 mooie kattennamen en noteer ze even. Laat deze kattennamen een paar dagen op je prikbord hangen. De mooiste kattennaam kiezen kan even duren. Ga niet over een nacht ijs om een leuke kattennaam te kiezen. Elke dag is anders, zo heb je nadien geen spijt omdat je een verkeerde kattennaam voor je lievelingsdier hebt gekozen

Wij geven je enkele tips om unieke kattennamen te vinden.
– Kattennamen voor katers mogen wat stoerder klinken dan voor een kattin.
– Je kan kattennamen gebruiken uit stripverhalen of boeken.
– Omdat je een kat geen bevelen moet geven mag de naam iets minder strak zijn dan bij een hond of ander dier.
– Zoek kattennamen met een betekenis, de naam van een bekend iemand is ook mogelijk.
– Zet de door u gekozen kattennamen ook even om naar een verkleinwoordje. Voorbeeld: Tijger naar Tijgertje. Zo kom je soms niet voor verassingen te staan bij het roepen op je kat of kitten.
– Gebruik geen belachelijke kattennamen voor je kat, want aan de naam kan je horen hoeveel respect het baasje voor zijn huisdier toont. Veel plezier bij het vinden van een mooie kattennaam.
Kattennamen op alfabetische volgorde
A – B – C – D – E – F – G – H – I – J – K – L – M – N – O – P – Q – R – S – T – U – V – W – X – Y – Z
A – B – C – D – E – F – G – H – I – J – K – L – M – N – O – P – Q – R – S – T – U – V – W – X – Y – Z
A – B – C – D – E – F – G – H – I – J – K – L – M – N – O – P – Q – R – S – T – U – V – W – X – Y – Z
A – B – C – D – E – F – G – H – I – J – K – L – M – N – O – P – Q – R – S – T – U – V – W – X – Y – Z
A – B – C – D – E – F – G – H – I – J – K – L – M – N – O – P – Q – R – S – T – U – V – W – X – Y – Z
A – B – C – D – E – F – G – H – I – J – K – L – M – N – O – P – Q – R – S – T – U – V – W – X – Y – Z
A – B – C – D – E – F – G – H – I – J – K – L – M – N – O – P – Q – R – S – T – U – V – W – X – Y – Z